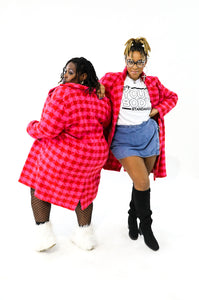 Pink and Red Knit Coat
This double-breasted coat with statement buttons adds a touch of timeless elegance, creating a classic silhouette that stands out in any setting. Versatile enough to complement both casual and formal outfits, this jacket seamlessly transitions from day to night. 
100% Polyester
Models are wearing sizes 1 and 3X.